May 25th/26th/27th 2019
This will be an exclusive gathering of thinking people in the beautiful woodland setting of Treehouse Farm in Hertfordshire, UK.
The purpose is to explore the ways in which people can be influenced to act against their own interests, how to prevent it happening, and therefore how to flourish and lead successful lives.
The ultimate goal in everyone's life is to thrive, to prosper to flourish and live the happiest life possible. How to achieve this, however, is not self-evident. It involves knowing how to live in the most literal sense.
Knowing how to live requires making the right choices and taking the most appropriate action. This in turn means we need accurate information that we can be sure correlates with reality. In other words we need to understand the full context in which we are acting. We must see an accurate big picture of the world in which we live. To achieve this full context perspective you have to learn to trust your own judgment in questioning everything you have been told, because there is so much we have been told that is wrong. You have to think, for yourself. To leave the Matrix is to get into the drivers seat of your mind so that you can take control of your life. This weekend will show you how.
A festival of thought, inquiry and meaningful fireside chat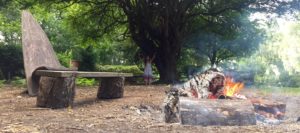 At the first annual 'Living outside the Matrix' festival you will see how to take control of your life. You will be shown a zoomed out perspective on the BIG picture. The agenda will take you through from philosophy as a framework for making sense of the world, for thinking effectively and for mental well-being, through how to be healthy and optimise your physical well being, self-authorship and mastering your own destiny, understanding commerce and the nature of the 'system' you have been born into, and dismantling some of the many modern myths of our culture. It is only with a clear understanding of the greater context in which your life is unfolding that you can make informed choices and therefore pursue the right actions in order to achieve your goals.
The Agenda
Saturday 25th May
We start on Saturday 09:30 promptly, so arrive in good time unless you are camping over Friday night. Optional breakfast will be served at an extra cost between 8 and 9 am
 09:30 to 11:30 "Living outside the Matrix" – How to live and flourish in the current modern context. Presentation by Nigel Howitt

What is the Matrix
What is thinking
How to think effectively
A framework to help you think your way through any issue to find the truth.
11:30 to 12:30 "The System" Presentation by Peter Stone.

Money and banking
How your wealth is expropriated
Lunch will be served between 12:30 and 13:30
13:30 to 14:30 "The System" Presentation by Peter Stone (continued)
14:30 – 16:00 "The Science of How to Live Right – and the foundations of freedom" Presentation by Nigel Howitt
Contradictions and guilt in the Matrix
An alternative and practical morality that makes sense
The science of how to live
The necessary foundations of your freedom
16:00 to 18:00 Gender issues Presentation by Darren Deogee (title unknown)

Understanding the gender crisis and how to build resilience into all of your relationships through these testing times.
Dinner served at 18:00 followed by fireside music from Lawful Rebel with a special guest appearance from Simon Lee on bass
Sunday 26th May
09:30 to 10:30 "Understanding Emotions and the achievement of Happiness" Presentation by Nigel Howitt
10:30 to 11:30 "Lifestyle choices for the fundamentals of health" Presentation by Nigel Howitt

How to achieve health – the basic pre-requisite for a successful and happy life
Ways in which we can live our lives so as to stack the cards in our favour
11:30 to 12:30" "health in the modern context using Tesla technology, mineral supplements and much more." presentation by Clive De Carle
There will suitable tea breaks in the morning schedule. Lunch will be served at 12:30
13:30 to 15:30 "The nature of laws and control as well as remedies and solutions" Presentation by Simon Goldberg (AKA The spaniard)
16:00 to 18:00 "Stories from outside the Matrix" – personal accounts of the self-authored life and busting some of the fundamental duff steers within the mainstream narrative.
The speakers
Darren Deogee – Simon Goldberg – Nigel Howitt
Clive De Carle – Peter Stone – Dave Travis
The Venue
The event will take place in a secluded woodland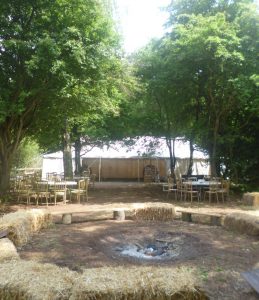 in Hertfordshire. The tranquil surroundings are the perfect setting for a thoughtful weekend getaway.
Venue location disclosed upon ticket purchase.
Friday evening arrivals for campers will be possible by arrangement at an additional cost of £10 per person.
The festival will not be suitable for children and we also ask that no dogs be brought to the site. However we are prepared to negotiate on a case by case basis.
The ticket price of £120 includes:
Two days of presentations and discussion
Lunch and evening meals on both Saturday and Sunday
Tea and coffee all weekend
Two nights camping
A delightful camp fire setting for guitars and conversation
Be inspired and meet other thinking people
Limited availability!
Space is limited, so hurry! The show starts at 09:30 Saturday May 25th and winds up at 13:00 Monday May 27th. To get tickets email info@lawfulrebel.com Or call: 07885 426291 HURRY!

_____________
This is promising to be a fabulous gathering. We look forward to seeing you.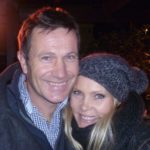 Nigel and Lynne
Treehouse farm
April 2019