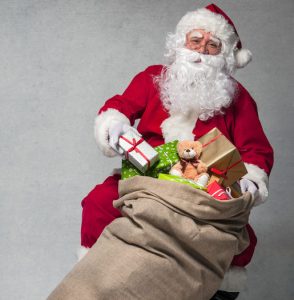 The story of Father Christmas (or Santa Claus) is deeply embedded in western culture and widely regarded as a good thing. He symbolises fun, benevolence and magic for all the family at an otherwise dreary part of the year – at least in the northern hemisphere where the tradition began. However, there is a dark side to this story and it relates to the way it is relentlessly presented as true. If it's truth you value, you must be aware of how young minds can be compromised.
1. Make-believe promoted as truth
The Father Christmas story is almost universally smiled upon. A source of joy and representing generosity, giving and festive goodwill. But if we scratch just a little bit beneath the sugar-coated surface and look beyond the twinkly lights and hearty laughter we can see the danger.
Santa Claus is much more than just a story, its an untruth promoted as truth to children. It is a fantasy presented as reality and aimed at young minds who have not yet learned to distinguish what is real from what is make-believe. The proper sequence of development for the human conceptual form of consciousness is to begin by identifying reality, (what is real, and therefore what is true) and from that solid foundation discover concepts such as the imagined, the fantasised, the make believe, the desired, the invented.
To grasp the problem we mus bear in mind that knowledge is hierarchical in nature.  All our concepts are formed from previous concepts that are formed from still earlier concepts that can ultimately be traced back to their base in reality as perceived by the senses. Logically, the concepts of fantasy, make-believe and imagination only acquire meaning in contradistinction to what is real. Reality is the baseline from which the un-real is distinguished.
It is inappropriate to indulge children in fantasy without telling them that is what they are doing. Fantasy can only enjoyed in safety when it is knowingly distinguished from reality. Depending on who you read it is generally accepted that reasoning begins at about the age of 7. It is not the right thing to do to assert that a fantasy is true when children have not yet the confidence to distinguish between what is real and what is fiction.
Why not present the story as just a story? Why not tell children that it's a lovely make-believe fantasy? The magic can then be enjoyed for what it is and most significantly it is successfully distinguished from what is real. They can even have some fun identifying all the impossible factors in the narrative, such as the obvious time limit impossibility, the getting down the chimney impossibility, the factory at the north pole impossibility, etc.
2 Widespread Deception
This leads us to the second point. Adults everywhere close ranks and collaborate in their united pretense that the story is real. Friends and neighbours, shop assistants and relatives, everyone on TV or computer screen unites behind the story. They all join in with the pretense that defies the facts of reality. How can the young mind benefit from this? What clearer example of back-to-front priorities could be imagined than to promote magic, fun and wonder, over learning to grasp what is real?
Even when children suss out that they have been duped they are chastised by adults telling them not to "spoil it for others" by telling them the truth! Does this predispose people to avoid questioning things, finding out the truth, and sharing it? It could well explain why many people get angry at truth-seekers who potentially 'spill the beans' or spoil the party/story/illusion for others.
In so-called adulthood, the "appeal to the majority" is a powerful tool of propagandist persuasion. Is the predisposition towards group-think sown into our minds by this widespread deception?
Why not enlighten your children and let them in on the secret? Children love to be on the inside. They love to consider themselves 'clued-in'. It doesn't destroy the enjoyment of Christmas and it doesn't destroy their fledgeling capacity to reason, to understand and to know truth.
3 Sowing a dangerous premise
The Santa Claus story is almost universally promoted. This widespread pretense may fall short of explicitly endorsing lying, but it goes a long way to predisposing young minds with the premise that lying is somehow OK. Telling a story as though it were truth normalises untruth and thus undermines the value of truth. Children eventually find out the truth and will be left with the implicit conclusion that pretense of truth (lying) is an inevitable part of the landscape of human behaviour. It shouldn't be!
It sows in the young mind the premise that 'people do lie' but it's not a bad thing as long as it's done in the name of fun and magic, or some general idea of something good. It, therefore, creates an unconscious association between lying and goodness. Lying thus becomes part of our culture, it is what happens.
Why not be honest with children. Tell them that it is just a lovely story. Set an example of valuing the truth above anything. And show them that stories can always be enjoyed, in fact, they can be enjoyed MORE when they are successfully distinguished from what is real.
4 Teaching Compliance
The central tenet of the Santa Claus story is that gifts are given to the children who behave well, or who do as their parents tell them to do. In other words, you are rewarded for being compliant.
This concept strikes at the heart of human motivation. Are we motivated by external rewards or by our own pursuit of values? The former can be called extrinsic motivation and is desirable if a controllable person is the end goal. The latter is intrinsic motivation and is the preferred end result for a fully functional human being capable of achieving their own happiness.
There is a whole topic to delve into here for the interested thinker and truth seeker. It touches on something called behaviourism and is a common theme in much of the unconscious parenting that is practised these days. Behaviourism is the same technique used to train animals. It encourages children to conform and be obedient over and above thinking for themselves, and to be orientated to pleasing other people (authority figures) rather than discovering what is real and true. It implicitly encourages children to be more concerned about what everyone else thinks of them rather than doing what is objectively right. Enlightened parenting (on the other hand) encourages the pursuit of individually chosen rational values based on what is objectively real. The pursuit of these values (one's own values) then enables the achievement of happiness.
It must be noted here that the published goal of global governance and collectivism necessarily requires people to be extrinsically motivated, to be compliant and manageable. It is not concerned with the achievement of the proper mode of human existence and therefore the achievement of happiness.
There is no need to tie the giving of gifts to particular behavioural outcomes.


5 Celebrating the unearned
The Santa Claus story is all about getting what you want without having to do anything. As long as you are good (compliant) you get free stuff. It normalises acceptance of the unearned and associates it with the 'good'. But to consume the unearned as a way of life is to be a parasite! To not carry one's weight as a matter of principle, to not produce for one's needs in any way, to not create any values, is to be a parasite on the effort and productive capacity of others.
Life is work. Life is purposeful motion towards a goal. Life is a process of self-generated and self-sustaining action. Every moment humans must breathe, we must eat, we need clothing, shelter and values to live. They must be produced first by thinking and then by appropriate action. To encourage and promote the desirability of receiving the unearned is to disconnect people from life itself.
Furthermore, it paves the way for a corrupt society and furthers the interests of a parasite class. Once the idea of receiving the unearned has become part of the operating system of the mind, the foundations for dependence on the state have been laid. Disconnection from reality (truth) and disconnection from life, plus the desirability and legitimisation of receiving the unearned, all add up to one thing. It fosters dependence on the state. Thinking, individualism and productivity are discounted in favour of blind obedience, and the championing of the welfare state. Politicians and welfare recipients alike can rationalise participation in the redistribution of expropriated funds (tax). The unseen consequence is another nail in the coffin of peace, freedom and abundance. All of which necessarily rest on foundations of truth, thinking, individualism and production.
Why not sensibly limit the deluge of presents at Christmas? Perhaps at least counterbalance the bonanza of free stuff that your children will be culturally immersed in, by placing the emphasis more on making things for others, doing things for others and celebrating the more meaningful side of the party season. For example, the lengthening of the days and the return towards the spring. Why not counterbalance the concept of the unearned by promoting productivity more during the rest of the year?
6 Normalising acceptance of fiction
The most serious negative consequence of the Santa Claus or Father Christmas story is that it programs into the minds of populations the premise of believing in things that are counter to the facts of reality and easily seen as nonsense by the most elementary use of reason and logic. Thus encouraging belief in the un-provable, the impossible. It therefore by definition instills acceptance of mystical ideas, i.e. the impossible, the unreal.
The effects of this cannot be overestimated. The ability and the predisposition of a young mind to want to fully understand the nature of reality should not be hindered and compromised by the cultural promulgation of an impossible 'truth'. Reality is where we all live. Reality is what we must all know. Reality sets the standard of truth and adherence to it determines successful human action.
Mysticism in all its forms represents discounting of truth and a departure from reality. Mysticism is the abandonment of reason in the belief that reasons are unnecessary. Mysticism is the ultimate destroyer of truth. If the Santa Claus story is told as though it is true it predisposes young minds to mysticism, to living in a fantasy.
Why not be a champion of truth to those youngsters in our midst. Why not demonstrate that you value sanity, being in touch with reality, to the grown-ups of the future? Why not tell children that Father Christmas is a lovely story, but that he is not real. Children don't mind this. Children are fine with this.  Children feel more secure knowing where the boundary is between reality and fiction.
7 Undermining Trust
Lastly, The Santa Claus story undermines the trust that children naturally place in their parents since eventually, all children find out they have been duped. How can a child reconcile the FACT that their parents sold them a porky pie, an untruth, for so many years? Very often fake evidence of milk for the reindeer or mince pies for Father Christmas is left out on Christmas eve! Is it any wonder that our culture is so well adjusted to fiction and so unconcerned with the truth?
A few short years later. when children enter adolescence, the need for a trusting relationship between children and parents is paramount. This is when most parents lament the distance between themselves and their children and have destroyed or at best compromised the only means of influence they have over them – their relationship.
Furthermore, the story shows the seeds of disillusionment and paves the way for giving up on humanity. After all, people lie.
Why not demonstrate honesty and trustworthiness by being a rock of truthful reliability and therefore a firm and reliable foundation in children's lives? Why not demonstrate that you value truth as paramount? Why not set an example of honesty to the next generation? As soon as young people question anything, give them the most truthful answer you can. This is a positive step towards building a new culture with reason and truth at its foundation. Only such a society with reason and truth held as paramount can lead to the achievement of peace, freedom and abundance.
Teach yourself the techniques of thinking so you can demonstrate them to others. There are plenty of pages on this website that expound on how to think and find the truth. This is the best life skill you can invest in. Take the time to improve your thinking skills and you will shine as a beacon of light brighter than any mystic with empty proclamations and temptingly easy solutions.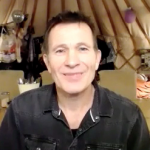 Happy festive season.
Nigel Howitt, Treehouse Farm
December 13th, 2021