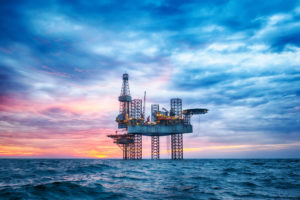 This post was written by guest writer, Loosetooth.
The abiogenic oil theory challenges the conventional belief that petroleum and hydrocarbon fuels primarily originate from the decomposition of ancient organic matter (biotic theory). Instead, it suggests that these fuels can form, or have formed, abiotically, deep within the Earth's oxygen-depleted mantle, through chemical processes involving inorganic materials.
The implications of this theory are profound. If abiogenic oil sources exist in abundance, it could revolutionize our understanding of energy resources. It might mean that the Earth's fuel supply is virtually limitless, potentially eliminating concerns about peak oil, reducing fuel prices, and reshaping global energy politics and policies. This theory also prompts us to reconsider the language we use, such as the term "fossil fuels," which may inadvertently reinforce the biotic theory and its limitations.
In this post, we'll take a journey deeper into the Earth's mantle and the fascinating human psychology that has been built around the biotic theory of Earth's fuels. As we unearth evidence of abiogenic fuels, we'll also shed light on the curious reasons behind the persistence of the biotic theory, perhaps revealing why it's "fuel" for thought in more ways than one.
The Status Quo
In recent decades, one of the prevailing beliefs in the energy sector has been the concept of "peak oil" and the notion that fossil fuel reserves are limited. Peak oil is the idea that at some point, global oil production will reach its maximum point, after which it will steadily decline. This decline is associated with the depletion of easily accessible and high-quality oil reserves, making it more challenging and costly to extract oil in the future. The concept of peak oil gained prominence in the mid-20th century.
The scientific basis for this idea of "peak oil" is the biotic theory of fuel formation. It posits that these fuels originate from the remains of ancient organic matter (e.g., plant and animal remains). According to this theory, fossil fuels take millions of years to form, making them a finite resource.
The belief in limited fossil fuel reserves has been a catalyst for the global energy transition towards energy sources that are perceived as being cleaner, and more sustainable, such as wind, solar, and nuclear power.
The Paradigm Shift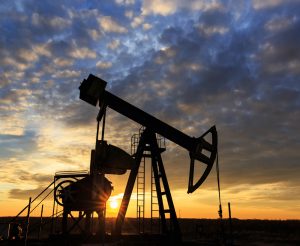 In the vast realm of scientific theories, some shine brightly, while others remain hidden gems, waiting to be discovered by those with a curious eye. One such hidden gem is the abiotic oil theory. Surprisingly, the abiotic theory of oil formation has been around for quite some time. It's not a recent revelation but rather a theory that has been lurking in the shadows, for some reason being overshadowed by the more popular biotic theory. Scientific paradigms, once established, have a remarkable influence on our thinking. They serve as the lenses through which we view the world, and they can be incredibly resistant to change. Also note that scientific theories often rise to prominence not solely due to their correctness or the strength of their evidence, but also through attention in the media, and popularization through other means.
However, the abiotic theory persisted, buoyed by evidence that refused to be buried beneath the weight of the conventional wisdom. In the pages of scientific journals and the depths of the Earth itself, clues supporting this alternative perspective have quietly accumulated. Recognizing the potential for fuel abundance carries a profound psychological impact, reshaping energy discussions from narratives of scarcity to ones of opportunity and innovation. For the average person however, the notion of abiogenic oil often remains concealed. So let's look at some of the evidence supporting the abiotic oil theory.
General Evidence in Support of Abiogenic Oil
Let's start off with the obvious. Laboratory experiments have demonstrated the possibility of synthesizing hydrocarbons under conditions similar to those found deep within the Earth's mantle. 1 2 These experiments show that hydrocarbons can be produced abiotically. The resulting fuels depend on the mixture of starting elements. Varying amounts of hydrogen, carbon and silicon result in different fuels. Lower concentrations of hydrogen result in solid fuels like coal. Increase the concentration of hydrogen, and long polymer chains of hydrocarbons are produced (crude oil). Increase the amount of hydrogen even more, and more and more methane gas will appear in the mixture. Silicon is an interesting element in this regard. It can react with hydrogen to form silane, which is the molecular equivalent to methane gas, but with the carbon atom swapped out for a silicon atom. Silane is an extremely reactive substance and will spontaneously and explosively react with air or water to form silicon dioxide (silica, ash). Silanes can form longer polymer chains, exactly like their hydrocarbon counterparts.3
Realizing that these chemical reactions are possible inorganically is the first step in accepting the possibility of the abiotic fuel theory. But let's move on to another piece of evidence: hydrocarbon reservoirs that are much deeper than expected.
Oil and natural gas reservoirs have been discovered at depths that are inconsistent with the typical biotic theory of oil formation. In fact, hydrocarbons have been found in deep, Precambrian rocks that predate the existence of complex life on Earth. How did these hydrocarbons end up there if they depend on fossils? This is strong evidence in support of inorganic hydrocarbons originating from the mantle, versus it originating from surface (fossil) material. 4
There are other pieces of evidence pointing in the direction of the abiotic fuel theory, such as: oil reserves having been accurately predicted by looking at possible 'paths' for which the oil could seep from the mantle to the surface. 4 But going into detail is not possible in this post. The last piece of general evidence we leave here is the presence of hydrocarbons on other planets. Hydrocarbons, including methane, have been detected on other celestial bodies, such as Titan (a moon of Saturn)5 and some of the gas giants. These findings suggest that hydrocarbons can exist in environments devoid of life, supporting the idea of abiotic hydrocarbon formation. If other planets are naturally blessed with hydrocarbons, why hasn't the earth? As such it is necessary to accept that at least part of the fuels found on the earth are from a non-biological origin. What fraction, you ask? To get more clues, let's look at evidence from a specific experiment.
The Kola Super Deep Borehole
The Kola Super Deep Borehole, located on the Kola Peninsula in Russia, was a scientific endeavor that began in the 1970s. Its primary objective was to delve into the Earth's crust and mantle, aiming to understand the Earth's geology, seismic activity, and even explore the potential for deep mineral resources. The borehole reached a depth of over 12 kilometers, setting a world record for the deepest hole ever drilled.
Two unexpected discoveries are relevant to our discussion here. First, an abundance of water at great depths was discovered. 6 It couldn't have originated from the surface of the earth, as it was below a layer of impermeable rock. The second discovery is of extreme importance: large quantities of hydrogen gas were found to be permeating the material that was dug up. So much so, that the drilling mud that flowed out of the hole was described as "boiling" with hydrogen. 6 Now, what is water, and let alone pure hydrogen gas doing so deep into the crust of the earth? Why has this hydrogen gas not reacted with oxygen yet to form more water? Seemingly, there is not enough oxygen available at these depths to oxidate all substances.
This brings us to an important and relevant observation regarding the chemical composition of the earth. Seemingly, the deeper we dig, the less oxygen is available in the environment. The oxygen of our planet, for some reason, seems to be exclusively situated in the crust. 7 This observation, that the Earth's mantle predominantly contains oxygen in bound states, with limited to no free oxygen available, aligns with the principles of the abiogenic fuel theory. It suggests that hydrocarbons and other fuels may originate from inorganic processes deep within the mantle, where free oxygen is scarce. In this context, the absence of free oxygen in the mantle becomes a crucial piece of the puzzle, clearly pointing towards most of the earth's fuels being of inorganic origin.
The Political Implications
The implications of abundant abiogenic fuel on politics, economies, and personal freedom are profound. If the fuels from the earth occur naturally, and are virtually limitless, there is no need for western Europe to depend on foreign fuel exports. There is also absolutely no reason for fuel prices to be where they are, mostly caused by taxes. In fact, wouldn't limiting the population access to almost limitless resources be comparable to a crime? Consider that we live in a world where energy is the lifeblood of economies and daily life. Limiting access to cheap energy hinders individual and collective well-being, and constrains economic growth and innovation. Restricting access to abundant abiogenic fuels could be perceived as a disservice to the well-being and freedom of communities worldwide, denying them the opportunity to secure affordable and reliable energy sources.
If the abiogenic theory of fuels is correct, which it probably is, we invite the reader to think about the following question: Why would the powers-that-be around the world, ranging from institutions to governments, deny the general population access to cheap energy sources?
We might not be able to answer this question with the limited information available to us. However, thinking about it might clear up some things. First, one way to argue that access to cheap energy is being limited, is by looking at the history of electricity prices, which rose rapidly in the last few years, and alarmingly so in western Europe. Taking this into account, let's think of some reasons why this would be done.
Economic interests
Many governments and institutions have significant investments in the fossil fuel industry. These investments include not only revenue from resource extraction but also the entire energy infrastructure, which is based on the biotic theory. A shift away from this paradigm could disrupt established economic interests and lead to substantial financial losses. If the general population would understand that fuels are much cheaper to produce than claimed, they would not accept the current fuel and energy prices, leading to giant losses.
Energy is being used as a wealth extraction mechanism instead of a tool to promote wealth and economic progress.
Energy Control
Governments want to maintain control over energy resources to ensure national security, maintain geopolitical influence, and exert control over their domestic economies. Abundant and decentralized abiogenic energy sources might reduce their ability to control energy production and distribution.
By promoting biotic theories, the government has an excuse to exert control.
There are probably some other facets to this, but we'll stop here. What we would like the reader (you) to reflect on, is the possibility that the biotic theory might be promoted for other reasons than it being the truth.
And that it is being promoted is certain. One way is through language and terminology. The use of terms like "fossil fuels" instead of "petroleum" reinforce the biotic theory by framing these resources as being derived from ancient organic matter. The term "peak oil" frames fuels as being of a very limited nature. The choice of language in academic literature, media, and public discourse can shape perceptions and beliefs. Another way is through education and curriculum. The biotic theory is often taught in educational institutions as the prevailing explanation for the origin of fossil fuels. This creates a kind of inertia, as most people will just repeat the ideas that they were taught in school.
The Way Forward
Delving into the abiogenic oil theory challenges long-standing beliefs about the origin of our planet's fuel resources. The implications are profound, with the potential to reshape energy landscapes, and bring more freedom to the people.
But amidst the wealth of evidence supporting the abiogenic theory, a thought-provoking question emerges: Why does the biotic theory persist, and why is access to cheap energy sources often limited? As we contemplate this question, we recognize the complex reality of our world. Economic interests, energy control, historical inertia, and other facets that we have not thought about, may contribute to the promotion of the prevailing theory.
Ultimately, this exploration is an invitation to think critically, challenge the status quo, and consider the profound implications of the possibility that our planet's fuel reserves may be far more abundant and diverse than previously imagined. It's also an invitation to realize how our fundamental beliefs can sometimes unknowingly result in our freedom being taken away, and how questioning these beliefs can be a path towards liberation and a brighter future.