Podcast: Play in new window | Download (Duration: 1:01:17 — 70.1MB)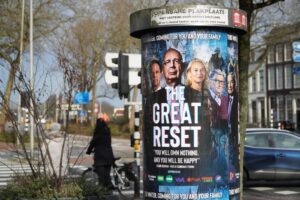 The Great Reset is a proposal put forward by the World Economic Forum (WEF) to fundamentally re-structure the global economy in the light of the recent plandemic/scamdemic COVID nonsense. In reality, if you understand what it means to have a system imposed on you that insists you will have nothing, then you will be able to see that the truth is that the Great Reset is a great PUSH towards collectivism and the global state! It is indicative of the level of confidence enjoyed by the global cabal, that they are being so outrageously open about their plans.
On their website, they proudly inform us that we will be happy with nothing, and that Capitalism must be re-structured/reformed — which means freedom must be abolished. Tragically, few people still understand that Capitalism is the system of freedom. So well has the propaganda been spun, so relentlessly have we been told that capitalism is the problem, that most people believe this nonsense. And capitalism will be destroyed without people ever knowing it for what it was.
A large group of banksters, financiers and business people at the top of the heap of corruption, propose to know what is best for humanity, and presume to inflict their plans on us, regardless of our thoughts or interests. It is a plan of exploitation, to lock humanity into servitude, and it is being sold as being 'for the greater good'.
Once again, the worn out 'altruist card' is played on the people. And because altruism is evil, and yet this is not recognised as such by sufficient numbers of people, this line still has credibility with the vast majority. If you wish to catch up on why altruism is evil (meaning anti-life), read this post.
The Great Reset is being brought about by 3  means:
1. Banking and Central Bank Digital Currencies.
2. Pandemics. We have seen COVID, but there will be more. They are not drawing up a pandemic treaty just in case. It will be used to tighten the grip of control during the next fabricated, bogus health threat. Most likely involving a 'virus' contracted through eating meat. Remember they don't want us eating meat, and getting too healthy!
3. Climate lock downs. Yes this is the next excuse to keep you and I locked up. The climate scam will be employed since once again, it has been so widely swallowed by an uncritical public.
_______________________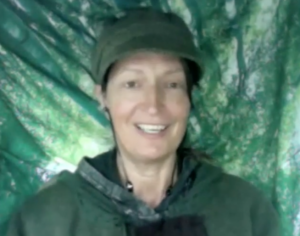 In this episode of "Living outside the Matrix", Researcher and author Shannon Rowan joins me to offer her insights and wisdom on what is coming. and shares her strategy of what to do about it.
Shannon Rowan is what she refers to as a "WiFi refugee," as well as being a social critic, a free-thinker, photographer, author and researcher. She has a professional background in photojournalism and editorial writing, and is the author of "Wifi Refugee; Plight of the Modern-day Canary". This book explores the rise of "electromagnetic-sensitivity" among the general population — including her own struggle with EMFs — and the dangers of electromagnetic radiation. She also authored "Shots Fired; Vaccine Weapons, Medical Tyranny and the War against humanity", and co-authored Welcome to the Masquerade; Prelude to the Coming Reset, with geopolitical author John Hamer.

Shannon lives off-grid with her partner in the Northern California wilderness. You can check out all of her work and order a copy of her books at her website, wifi-refugee.com