Podcast: Play in new window | Download (Duration: 46:06 — 52.8MB)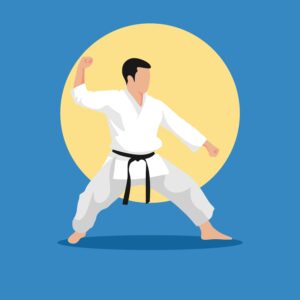 Intellectual self-defense is just as important as physical self-defense. We need to be able to protect ourselves from false arguments, so that we are not fooled into acting against our own self-interest. These days it is sad to say that propaganda and false ideas dominate the news narrative, and unless we are equipped to identify the false arguments that underlie these false ideas we avail ourselves to being mind-controlled. Because to control a mind is simply the power to sow ideas, ideas that influence and motivate towards particular behaviours.
A logical fallacy is a failure in reasoning that renders an argument invalid. In this episode of "Living outside the Matrix", I present 13 of the most basic logical fallacies. These are taken from Leonard Peikoff's course 'Introduction to Logic'  [available on Youtube – link below]. They are very common both in the thinking of individuals, and in the media presentation of ideas. The Latin names are a legacy from Aristotle, the Greek Philosopher who identified most of them over 2000 years ago.
1 Argumentum Ad Veracundiam — appeal to reverence
There are two form of this fallacy, the first is the the quantitative form that is often referred to as the appeal to the majority. This is when two or more other people hold an idea to be true, therefore it is considered to be true. It is the fallacy of the intellectually dependent. The reason it's a fallacy is because of the primacy of existence; things are what they are, A is A independent of anyone's thoughts, beliefs, or say so. There is no actual reasoning involved when this fallacy is committed, it is an avoidance of reasoning, and an attempt to ride on the thinking of others. The implicit thought is that one or two people could be wrong, but not everyone! However, most people today do not do their own thinking. so following the crowd is a dangerous option. Widespread adoption of an idea means nothing, not logically, and not even on a probability basis.
The second form of this fallacy is the qualitative form, which is often referred to as the appeal to authority. This is where an assumption is made on the part of the individual that a particular person, institution, or source of information sounds convincing, therefore I will believe what they say. Propagandists play on this by presenting experts and claiming to be following the science. The point to note is that we must defer to authority with great care. Nothing is true just because someone says it is, no matter how clever they may appear to be. In discerning truth you must look for the reasons that validate an idea, listen to the expert and follow the argument. Ask yourself, what evidence is available to back up the claim? Does it make sense? What is the track record of this source? is it reliable and trustworthy? Beware of prestige jargon that can be used to impress you. Focus on the logic, not the presenter, or the delivery.
2 Argumentum Ad Baculum — the appeal to force
This is the threat of force or harm in the 'argument'. Of course, there is no argument in fact, only a threat. This fallacy amounts to 'might makes right', or 'accept this, or suffer the consequences'. But reason and force are opposites, so force can have no place in a process of reasoning!
The supernatural version of this fallacy is 'if you don't believe in God you will go to hell'. In modern schooling we also see an example — 'accept and learn this, otherwise you will fail your exams'.
3. Argumentum Ad Hominem — appeal to the man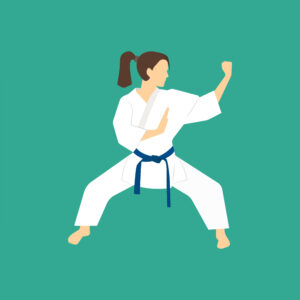 This fallacy also comes in two forms, one referred to as abusive, the other circumstantial. In the first case, an idea is being attacked by association with the man of dubious character. In the second case it is because the man (or deliverer of the message) has other contradictory beliefs. Both cases avoid dealing with the argument, and instead attack the one delivering the message.
This fallacy is like the reverse of Veracundiam. Instead of buying into an idea because a particular person or message deliverer holds it to be true, the listener is encouraged to reject an idea because of the particular person or message deliverer.
You will often hear this fallacy in the form of psychologising. For example, the phrase 'what could possibly have motivated this?' or 'how could someone come up with such an idea?' Remember not to conflate psychology with a logical argument. It is perfectly valid to attack the character of any person making claims. But you must deal with the argument on the basis of its logical merit. In other words, draw a clear distinction between the man and the argument.
4 Appeal to Emotion
This is a fallacy used by the individual when they consider their emotions as guides to truth and knowledge. Introspecting to examine what they feel, fallaciously taking this to be a validation of the idea. However, emotions are not our means of discerning truth, and are not the right tool to use in this case. To learn more about emotions, go here.
This fallacy is is exploited by propagandists to control people who use their emotions as guides. They know that people tend to emote their way into a world view because emotions are widely held to be legitimate means of validating ideas. They are considered a means of guidance. In this context it is child's play to manipulate people on a grand scale. The most common method of course, is frightening people with scary stories of impending harm or catastrophe. This is why the mainstream narrative always has plenty of 'news' for people to be frightened about. This is not to say that there isn't legitimate bad news, but only that you must know what you think, and what you feel, and know the difference. In decyphering any narrative you must use your mind and it's capacity to reason. Follow the logic, not the feelings!
I refer you to "Episode 165 – Epistemology, the fundamentals of how to know what is true" for more details.

5 Argumentum Ignorantiam — appeal to ignorance
This is the fallacy of asserting an idea is true because it has not yet been proven false, or asserting it is false because it has not yet  been proven true. It usually boils down to someone saying "Prove that it isn't so!" In other words, someone demands that you prove a negative. However, this is impossible to do — logically — and irrational to demand. Proof, evidence, logic, reason and thinking, can only pertain to that which exists. Something that doesn't exist can leave no mark on reality, there can be no evidence anywhere for something that doesn't exist!
People will often say "You can't prove that God doesn't exist, so maybe its possible that he does." But this is illogical and not true. Knowledge of reality is gained by examining that which exists. For any idea to be taken seriously at least some evidence must be produced. When ever you hear questions in the form of "How do you know you're not dreaming?" or "How do you know that there isn't life on Mars?" you are dealing with someone challenging you to prove a negative. The answer is to tell them that their question is invalid and illogical because it is impossible to prove a negative.
6 Petitio Principii — Begging the Question
This fallacy is when someone makes an argument that assumes what it is they are trying to prove. However, the premises must be distinct from the conclusion. It must be possible to establish your premises without establishing the conclusion.
This fallacy comes in 4 forms. I give examples in the Podcast.
1. Restatement: This is the simple restatement of the premise in different words.
2. Arbitrary redefinition: This is when someone changes the definition of a component of the argument in response to a challenge, and end up back where they started.
3. Circular reasoning: This is where your reasoning uses point A to prove B, B to prove C, C to prove D, and then D to prove A again. There must be a minimum of 2 steps in this version of the fallacy.
4. Question begging epithet: This is when a word or phrase is used to suggest the conclusion before the conclusion has been reached.
7 Complex Question — also known as leading question, or loaded question
This is a fallacy in which a question includes two or more elements. The first of which contains a fact that is assumed without warrant or proof, and the second element of the question is asked on the basis of that assumption. The assumption is a presupposition of the question. This is widely used in the mainstream narrative to move the debate on, past a controversial issue, towards the desired point that is to be made. For example, any question in the form of "How are we going to deal with climate change?" necessarily assumes that there is a legitimate problem with the climate that needs addressing.
Note that The World Health Organisation (WHO) are currently addressing the question of 'how to deal with the next pandemic' by drawing up their pandemic treaty.
8 Equivocation
This fallacy is made possible by ambiguity — a word having two or more meanings. It consists of switching the meaning mid-way in an argument, or sometimes in the same sentence. For example, you might hear someone say "laws imply a law giver. The universe is governed by laws. Therefore God." Here the equivocation is on the word law. It is being used in two senses, firstly as a universal governing principle of nature, and then, as set of rules upheld by a governing body.
Equivocation has evolved a different form in recent years with propagandists simply switching their meanings altogether. A typical example is the United Nations definition of climate change. They defined it as "A change in climate which is attributed directly or indirectly to human activity that alters the composition of the global atmosphere and which is in addition to natural climate variability over considerable time periods."
The WHO redefined the concepts of 'pandemic' and 'herd immunity' to suit political expediency just before the alleged pandemic became news.
9 Composition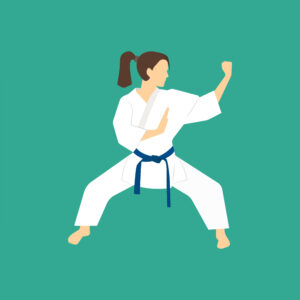 This is when you find a characteristic that is true of each part, as a part, or each individual as an individual, and you conclude that it must be true for the whole, as a whole, or the group, as a group. According to Peikoff, it is "the inference in which you pass fallaciously from the fact that a certain characteristic is true of each part of a whole or each member of a group taken separately, to the conclusion that that characteristic is true of the whole as a whole, or group as a group". Even if you can think of an example where this does hold, such as a toy made out of wooden components. In this case the whole toy can be said to be made out of wood. But the point is that this does not follow logically in every case. The point to note is that the combination of elements often introduces another factor.
For example:
Hydrogen is a gas, Oxygen is a gas, Water is the combination of the two, but its a liquid, not a gas.
College towns are small towns, small towns are numerous, therefore college towns are numerous. No, this doesn't follow!
Religionists may say that, 'everything that exists requires a cause, the universe exists and must also require a cause, therefore God. This doesn't follow either. For something to be a cause, it must exist! It is not possible for something that doesn't exist to be a cause of everything that does. Everything that exists, as a whole, does not require a cause.
10 Division
This is simply the reverse of composition. It is the fallacy of assuming that the characteristics of the whole will necessarily pass to its components. For example, this team is the best in the country, therefore each one of the players must be the best in the country at their particular position. But this does not follow.
11 The fallacy of the false alternative
In this fallacy only two of the relevant possibilities are being considered, the rest are ignored. To grasp the bigger picture requires mentally zooming out to ask the question, 'are there more than two choices in this matter?' It is worth noting that usually both of the 'alternatives' stem from a false premise, and can therefore both be discarded — logically speaking. The ethical example is should one sacrifice one's self to others. or others unto one's self? The answer is that there is no need for anyone to sacrifice anything to anyone.
It was Ayn Rand who identified this fallacy, and pointed out how widespread it is in modern philosophy, and modern thinking in general. You can guard against it, and make sure you have a genuine 'either-or' situation by seeing if your argument will reduce down to the law of excluded middle. This holds that everything is either A or non-A. This is not the same as everything is either A or B! If your argument reduces down to this option, or not this option, then you have a genuine alternative.
12 The appeal to laughter
This fallacy uses ridicule to avoid the argument entirely. It's avoidance by not even taking the argument seriously. The implication is that your challenge is no threat whatsoever and can therefore be ignored. This is precisely the tactic used when the phrase 'conspiracy theory' is mentioned to effectively ridicule legitimate question asking.
People of less secure character can easily be shot down by this fallacy. The point is, as always, to remain focused on the argument, and don't be phased by your logically sound argument being ridiculed.
13 The fallacy of the stolen concept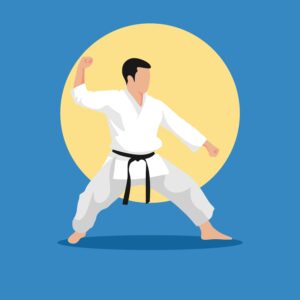 This is the opposite of 'begging the question', and is another intellectual identification by Ayn Rand. The fallacy consists of "using a concept while ignoring, denying, or contradicting one of the antecedent concepts on which it depends, and without which it could neither be formed or defined". This practice is rife in the modern world, and is indicative of how messed up the general standard of thinking has become. It's a kind of up-side-down thinking in which the thinker appears to be unaware of what premises underpin the ideas he/she is using. It can be helpful to think of it as cutting off the branch you are standing on —metaphorically speaking.
When you hear people say that thought creates reality, or that everything is an illusion. or that they have a higher self in another dimension, or even the belief in a supernatural deity, these are all examples of the fallacy of the stolen concept. The act of speaking and communicating rests on the assumption that A is A, that reality is an objective absolute. Yet all of these ideas contradict this axiom.
"All property is theft", is another example. so is "I think therefore I am." This fallacy requires working through a great many examples to really get clear on it, so I will publish a post covering it in greater detail in the future.
Conclusion
Awareness of these logical failures should help you to spot them in your own thinking, as well as when they are used against you in the propaganda-drenched mainstream news narrative. You need to be able to defend yourself intellectually in the modern world because there are so many false ideas that can suck you in and persuade you to act in a way that is NOT in your self interest. I recommend checking out the full course on logic by Leonard Peikoff, to brush up on your logic. The Youtube series can be found here.
The standard of thinking across the western world is tragically low, and this includes the so-called intellectuals. Do not assume that if a philosopher, a historian, or an economist comes on your screen, that they must know what they are talking about. Remember that philosophy is the study of fundamental ideas, and that fundamental ideas are the most powerful. It was philosophy that was corrupted first.