Podcast: Play in new window | Download (Duration: 1:48:29 — 124.1MB)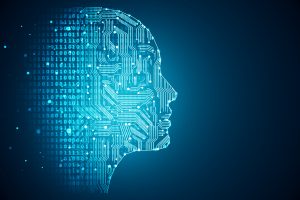 The technology of today can track our every movement, monitor all our communications and transactions, and gather data on every aspect of our lives. Central Bank Digital Currencies (CBDCs), that threaten to remove the last vestiges of our economic freedom, are on the agenda of those steering western culture towards collectivism. In this context, it is hard to imagine that technology could come to the rescue of the ordinary man on the street, by increasing the level of human intelligence to a level that could avert what looks politically inevitable.
However, that is the possibility proposed by JJ Kelly, ex-CEO from the telecommunications Industry, Ex-Navy Pilot and now Author of "Intellopy – Survival and happiness in a collapsing society with advancing technology". In this episode of "Living outside the Matrix" we discuss the context of today's technological capabilities and how technology may enslave us, or help to set us free.
JJ presents a thorough and clear analysis of how the human consciousness works, incorporating the perceptual and conceptual level, and he presents a fascinating view on what is possible given the right political context. The question is, can a computer be build to be equal to, or superior to, the human mind, given that we don't yet fully understand how the mind works?
It is true that Ayn Rand's revolutionary theory of concept formation gives a very credible account of how some aspects of the mind works. But more importantly, it is inconceivable that those programming the AI would give credibility to and therefore incorporate Rand's theory — the only one that solves the so-called "problem of universals" — and therefore would stand a chance of success as the basis for a computer based 'intelligence'.
Personally, I have doubts about the possibility of AI and transhumanism — the merging of humans with technology — and I remain unconvinced of the desirability of such a thing. In Episode 144 of the Podcast, I spoke with Patrick Wood, and he warned of the dangers of Technocracy. JJ not only thinks it's possible, but that it could be beneficial. In my opinion, the current political control and manipulation of society, in the direction of greater centralised control, is the dominant factor, due to the philosophical reasons that we discuss. And thus, that slavery under technocracy is the more likely outcome, unless there is a radical u-turn in the dominant fundamental beliefs of western culture.

I have doubts about JJ's assumption of the exponential curve in the advancement of technology. Again, because of the widespread rejection of reason in western culture. Although I agree that the 'sciences' are somewhat insulated from this by necessity, there is considerable evidence to suggest that what passes for modern science is in fact impressive sounding wishful thinking. Theoretical physics left the rails of reality many decades ago, and has been followed by mainstream medicine, alleged space technology, and alleged nuclear technology. All of these are riddled with contradictions and false claims.

Crucially, as JJ concedes, an advanced AI would only be possible if modeled on the correctly functioning human mind, one that has ALL of its premises based in reality, NOT fantasy. There could be no false premises programmed in, carried over human error. This would act like a 'virus' and scupper any 'thoughts', rendering them not accurate enough to base action on – thus negating the whole purpose of AI. JJ explains that the AI would also have to have sensory data coming in from sensors that could replicate the human ability to sense reality directly. This is the necessary base of concept formation.

All in all, this is a very interesting conversation encompassing philosophy, history, epistemology, politics and technology, all in the context of evaluating an uncertain future, and what we can best do to prepare for it. This is a much needed wake up call.
If you want to pick up a copy of 'Intellopy' go to amazon UK here, or in the US here.
JJ's website is intellopy.com
You may also be interested in these related podcast Episodes
Ep 155 – exploding the myth of the Big Bang Theory
Ep 144 Technocracy or Freedom – with Patrick Wood
Ep 130 The myth of rocket science: why leaving the earths atmosphere is impossible
Ep 85 The dangers of Electromagnetic fields – and what to do about them