Podcast: Play in new window | Download (Duration: 24:27 — 28.0MB)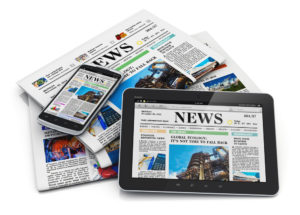 Context is everything. There is no such thing as knowledge outside of context, and a key feature of the context we live in today is that propaganda abounds. We live in the information age but also the disinformation age. There is is a war of ideas going on and consequently a battle for our minds.
Propaganda is a broad concept way beyond governments announcements. Any story has a philosophical context and therefore film is an easy medium in which to sow ideas. Stories, films and popular culture affect the values and therefore the choices of people. Propaganda is the means by which unwary minds are subjected to prepackaged downloads of assumptions and values, a ready-made hymn sheet of what to believe. This is the essence of the Matrix and this is why we need to think outside the box.
Manipulating populations has been on the agenda for rulers, kings and governments for at least several hundred years. This knowledge is not hidden. This is not a secret, nor a conspiracy theory. It is a matter of historical record and empirical observation.
A Definition of propaganda
This definition is from Edward Bernays who literally wrote the book – "Propaganda" in 1928.
Modern propaganda is a consistent, enduring effort to create or shape events to influence the relations of the public to an enterprise, idea or group.
I would add to this that propaganda is almost always not true. There is no need to control and manipulate people towards the truth, it speaks for itself. Why not simply inform people and allow them to decide for themselves in a free market of ideas. "Influencing the relation of the public to an enterprise, idea or group" means shaping their beliefs and opinions. It means altering peoples values and therefore their choices. It is manipulating people by controlling what they believe. If we have any respect for the concept of individual rights, we cannot sanction mind control.
Propaganda is the stealth enemy we need to know about because it dominates in what I refer to as the Matrix – the mainstream narrative. It is the tool of those who would mislead, those who do not have our best interests as their agenda. And because the mainstream by definition is where most people look for information, that is where the propaganda is focused.
Rational and open debate is not encouraged, un-addressed presumptions and false dichotomies lead the listener towards the desired conclusions and opinions. But we don't have to throw up our hands in the air because just like avoidng a coffee table in the middle of a room, awareness is step one in dealing with it.  Propaganda is the same. Once we are aware that it is a part of the context of the world in which we live, we can act appropriately. Beliefs and ideas cannot easily be sown into a thinking mind that consciously holds its own convictions.
Propaganda techniques
Propaganda is at a disadvantage to the extent that it is false. If it were true information that is being disseminated then the term propaganda does not apply. Because the information or the message is not truth it cannot stand up to scrutiny in open rational debate. So logical fallacies and tricks are used to bypass the thinking and the rational judgment of the target audience. This brief list is just a taster.
1. Appeal to Authority

We are all conditioned to look towards authority already. We are parented with behaviourism and authoritative control, we are schooled by compulsion and we learn to look to the policeman or the government to help solve social problems. So if an idea is presented by an authority figure is has a massive head start over a contrary idea presented by a layman. The authority of the speaker may increase the likelihood of the information being true but it does not prove it. Falsehoods are often presented by people of impeccable qualifications, even if they themselves are convinced of its truth.
2. Appeal to Consensus
When almost everyone in the world believed that the earth was flat or that the sun revolved around the earth, it didn't make either of these ideas true. Do not be fooled by the argument from consensus. Numbers of supporters of a proposition have no bearing on its truth or falsehood.
3. Appeal to emotion
In the Matrix emotions are held as more important than thinking. This has dominated for decades and it is the whole basis of politcal correctness with the priority of not upsetting people. While emotions are important and have great value, they are not tools of cognition. They tell us nothing about reality. Most people do not wish others to be upset, but this cannot be allowed to destroy language, that crucial tool of our conceptual faculty. When people have hazy or uncertain definitions in their heads about important concepts such as freedom, justice, individualism, government, tyranny, democracy, money, capitalism, it can be easy to float ideas that invoke emotions in the listener that predispose them in a desired direction. It is in this way that subtle emotional appeals can sway the unthinking.
4. False Dichotomies
Often choices are offered and the hidden assumption is that the choice is fundamental – most often it is not. This plays to the failure to think in essentials. When we are offered two options it is very tempting to dive into chosing one of them assuming that is the total of the choice. If offered democracy or communism, most will fail to realise that these are both forms of statism, they are both system in which the individual is subordinate to the state. More fundamentally there is a choice between freedom and statism, between  individualism and collectivism, between having the right to your own life or being subordinate to the state.
5. Ad hominem attacks
This is a favourite technique of the left and is rooted in the need to distract observers from the rational debate, because that usually cannot be won on a level playing field of reason and evidence. Attack the messenger and distract from the message. This method is commonly used to discredit the voices of dissent or opposition.
6. Propaganda in popular culture
Propaganda is found in plays, stories, films, soap operas and even songs. Many people rely entirely upon their culture to inform them. The cultural download these days is heavily infused with untruth that suits those with influence. Every story is a perspective on something or a way of seeing things. And often the assumptions of the story teller rub off into the minds of the viewers/listeners.
When did Propaganda Start?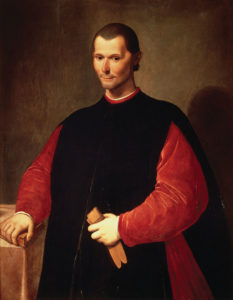 Niccolò di Bernardo Dei Machiavelli (1469 – 1527) has been referred to as the father of modern political science. He was an Italian diplomat, politician, historian, philosopher, humanist, and writer of the Renaissance. He is quoted as saying…
It is better to be feared than loved, if you cannot be both.
Men judge generally more by the eye than by the hand, for everyone can see and few can feel. Every one sees what you appear to be, few really know what you are.
Politics have no relation to morals.
In 1532 he wrote a book called 'The Prince' that was basically a handbook for kings and Political leaders for how to control the masses. 'Machiavellianism' is widely known as a derogatory term for unscrupulous politicians. Machiavelli allegedly described immoral behaviour such as dishonesty and even killing innocent people as being acceptable means to political ends. His book was widely cited as a manual for tyrants advocating various evil means of control.
The father of modern Propaganda – Edward Bernays
Fast forward a few centuries and let me introduce Edward Bernays, nephew of the famous psychologist Sigmund Freud. Bernays really picked up the ball and ran with it. He developed the art and craft of subtle persuasion and mind control. He literally wrote the book "Propaganda". He was an influential figure in the early part of last century and famously managed the campaign for US President Woodrow Wilson to sell the idea of envolvement in World War 1 to the American people. He knew that the art of mass persuasion lay not in appealing to mens rational faculty but to their subconscious mind. His clients also included Presidents Coolidge, Hoover, Roosevelt, Truman and Eisenhower. Others included Procter and Gamble, Thomas Edison, Eleanor Roosevelt, and Enrico Caruso.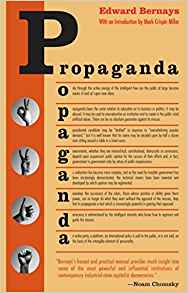 In the book Bernays speaks of the necessity for propaganda in a democratic society, and attempts to clean up the reputation of the word and remove its negative association with deceit and manipulation. Although he fails in this attempt he succeeds in positioning himself as the key figure in the (then) newly emerging industry of public relations. In spite of his efforts to clean up the term propaganda, he admits that it is open to misuse.
The book opens with… "The conscious and intelligent manipulation of the organised habits and opinions of the masses is an important element in democratic society. Those who manipulate this unseen mechanism of society constitute an invisible government that is the true ruling power of our country. [the USA]"
"We are governed, our minds are moulded, our tastes formed, our ideas suggested, largely by men we have never heard of. This is a logical result of the way in which our democratic society is organised. Vast numbers of human beings must cooperate in this manner if they are to live together as a smoothly functioning society."
He goes on, "…it is they [The invisible government] who pull the wires which control the public mind, who harness old social forces and contrive new ways to bind and guide the world."
It is important to discern that a free world does not involve or require unseen guidance of any kind. It consists of individuals making informed choices. Propagandists are at best disingenuous, at worst deceitful and manipulative. They most often have an agenda at odds with those who they seek to influence.
Spin Doctors and control are a reality of the modern world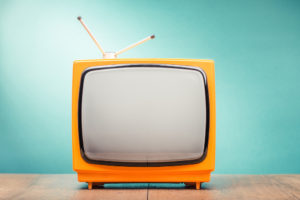 Writing almost a century ago, Bernays sheds some light on the political process from the perspective of an influential member of the establishment.  He informs us that "A presidential candidate may be "drafted" in response to "overwhelming popular demand" but it is well known that his name may be decided upon by half a dozen men sitting around a table in a hotel room."
"There are invisible rulers who control the destiny of millions. It is not generally realised to what extent the words and actions of our most influential public men are dictated by shrewd persons operating behind the scenes. Now, what is still more important, the extent to which our thoughts and habits are modified by authorities."
None of this stuff has gone away. Here in the UK the term 'spin doctors' became widely recognised as referring to those who organised the public relations and news management. For example, Alistair Campbel working for Tony Blairs socialist government from 1997. These days issues such as false flag terrorism, bogus climate disaster and lies about the efficacy and safety of vaccinations (to name but 3) are all supported by huge amounts of propaganda. The campaign has to be BIG and relentlessly ongoing because the underlying message is false!
We live in a culture of control. We are conditioned into it from childhood with controlling parenting techniques and with compulsory schooling. Later in life we accept the controls of government and the theft of our money in the form of taxation by rationalising it as necessary. To break out of the Matrix we must reject control. We must cease to control others – our children – and resist being controlled peacefully and effectively by simply educating ourselves.
The antidote for propaganda – Thinking
People who habitually use their own capacity to make rational judgments as a trusted guide to what is going on are less likely to be swayed by propaganda than those who do not. People who think for themselves about all relevant issues, and who choose their sources of information will be less likely to accept an 'official line' without question. Whereas those who habitually defer to the group for the latest update on what to believe, those who Nathaniel Branden referred to as social metaphysicists, will readily adopt the ideas of the group.
This is because everyone needs to know what to do, and how to live. This is essential for even basic everyday living,  we have to find out from somewhere or someone. Of course we dont have to rediscover everything for ourselves all the time. If we do not have sufficient confidence in ourselves to manage our affairs we quite naturally feel anxious. If we don't think for ourselves, either because we have never learned how or becuase we prefer not to exert the effort,  we have no choice but to accept the 'group think'  or conclusions of others on every issue, whether in the form of an official explanation or some other group consensus. We tend to default to adopting the eaasy answer or ready packaged solution in the absence of thinking things through for ourselves. So the number one tool against propaganda is curiosity – wanting to know.
It is not a question of intelligence. It is curiosity that is the first cause of knowledge. And wanting to know and truly understand for ourselves is a sure way to avoid having our opinions chosen for us by some one else, an 'authority', the group, or by any persuasive and articulate person who delivers an idea with apparent conviction.
When we habitually arrive at our own conclusions consciously and deliberately we claim the mental space for which someone else's ideas must compete. A mind that has considered an issue already is unlikely to adopt the conclusions of others without due consideration. Propaganda cannot work on those who think for themselves. There are all sorts of techniques that can improve our thinking.
Take the Red Pill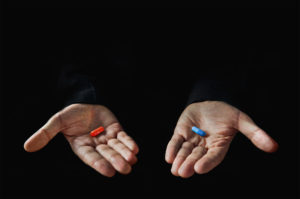 This is the essence of breaking out of the Matrix. Daring to come up with your own explanation of the world you see. Breaking away from group think and smashing the myth that voices of authority are necessarily benevolent and/or factually correct.
 To achieve freedom we need to think, to achieve financial independence and wealth creation we need to think, to achieve any real lasting security we need to think, to enjoy a meaningful existence we need to think, to be happy we need to think. Taking the red pill is chosing to know – choosing to think.
It is never too late to begin a journey into understanding since ones knowledge at any given time is an accumulation of all the previous thinking one has either done or failed to do.
Step outside the Matrix today by taking a fresh look at news stories. What is the Russian nerve agent story all about? What conclusions have already been presented or assumed? What is the truth of what happened and what is the presented story? Sometimes all we can sure of is what we dont know.
Be well.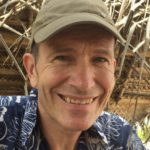 Nigel Howitt
March 2018