Podcast: Play in new window | Download (Duration: 1:42:27 — 117.3MB)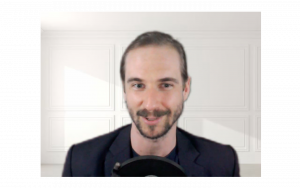 Taking supplements is something many health conscious people do. It is often thought that essential vitamins supplements are worth adding to our diets because our food is depleted of nutrients after decades of modern farming methods. On the face of it, this seems a reasonable assumption – until you scratch beneath the surface and ask some questions. How are these vitamin supplements made? Are they really the same stuff as the vitamins found in our food? These are the kind of questions Daniel began asking as he investigated the subject after lecturing for many years as a nutritionist.
Daniel has his own podcast called, Humanley where he interviews health experts and asks the fundamental questions. He is a thinker and researcher who dares to challenge the dogma he has been taught. In Episode 164 of Living outside the Matrix he shares what he has discovered during this process of questioning the assumptions of his profession. The results will surprise you.
resources:
The Humanley Podcast can be found at www.humanley.com/podcast or at https://humanley.podbean.com/
Daniel's Telegram account can be found at t.me/humanley
If you are interested, here is what Wikipedia has to say about vitamins – what are vitamins?