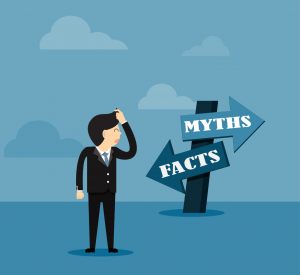 Without guidance in the thinking process, your success in finding the truth in any particular issue will be sporadic and limited. Below I offer you a framework to help give structure to your method and improve your confidence that the convictions you hold are indeed true.
All of these techniques overlap and inter-relate to some degree, but we can still separate them out to get a useful picture of the process in its entirety. This framework is not necessarily exhaustive, and I invite you to comment or ask questions below if you wish.
Part One – General techniques
These should be used throughout the process because they all inter-relate to each other and are part of a repeating cycle as you examine each sub-section of a given topic. All become necessary to some degree throughout the process. There are four of these general techniques.
Asking Questions:
Questioning is the essence of the reasoning process and should be an ongoing habit used continuously at every step of your enquiry.
Ask and answer questions and sub-questions in the form of why? and how?
What am I trying to find out? What are my definitions? Do I know what I am talking about? What is the context?
Questioning is your number one tool.
Ask sub-questions to further expand the issue.
Be explicit and reason out loud. Don't be afraid to talk to yourself. It is not a sign of madness but a sign of explicit reasoning in action.
Be Objective:
This means remaining un-wedded to any particular point of view and beginning the process by examining facts and evidence rather than looking for an argument to support an existing view.
You must identify your own subjective position (or circumstances) in relation to the issue under scrutiny and thus prevent it from unduly informing your conclusions.
Be open to the facts. suspend your allegiance to any existing beliefs or social conformity.
Follow the rational argument.
Be aware of context:
Zoom in and zoom out.
Zoom in to examine in detail, zoom out to clock the full context
As you switch between these you maximise your appreciation for and understanding of the bigger picture as you increase your knowledge of the details.
It is inter-related to integration or joining the dots because the bigger picture is a result of joining those dots.
Join the dots (integration):
This means to integrate new knowledge with the rest of the existing sum of your knowledge.
As you do this you must check for contradictions. If any are observed further questioning and analysis is required to eliminate them. Because contradictions do not exist in reality, you must make sure they do not appear in any reasoning.
Integration is a process of continually cross-referencing everything in your mind (your mental map of reality) so that all knowledge informs all other areas of knowledge with no firewall in between.
Integration is the opposite of compartmentalisation and it ensures that you keep building the sum of your knowledge and therefore expanding your context and expanding your vision to that 30,000-foot overview of the big picture.
Part One – Initial Steps
Determine your purpose:
identity what you wish to know the truth about. Without setting a goal or a purpose any mental activity you perform cannot achieve anything. Put on your detective hat, fire up your curiosity, and employ a systematic and meticulous approach.
Be as precise as you can in identifying what it is you are trying to find out.
Be explicit about your purpose. This means speaking it out loud or writing it down.
Repeat the process with each sub-purpose or sub-question.
Check definitions:
This is essential groundwork. So much deception occurs due to meanings being switched or misunderstood. You must know precisely what each concept in the topic under scrutiny means.
Be aware that there is no single universal definition of each of the concepts we use.
It is necessary to be conscious of both your definition of each concept as well as the definitions used by others. This way you can check to see if you are talking about the same thing, or talking past each other (about different things).
Having clear definitions in your mind will prevent you from being fooled by equivocation. It is a means of deceiving people by changing meanings in the same argument or sentence.

There are basic rules on formulating definitions. I will elaborate further in future. Or you can do an internet search to learn more. The point here is to know what definition you are using, and what definition others might be using, if different.
Gather all the information,
Examine ALL of the competing theories/claims/assertions/arguments. This means not being frightened off by terms like "conspiracy theory".
While collecting all the different viewpoints it is important to note who is saying what, and what is their trust-worthiness rating?
In seeking the truth it is essential to understand all the theories and arguments. What do people who hold the opposing view say?
Always remain open to new information. If you are not, then you are not a truth seeker but someone clinging to dogma or religion.
Part Two – Ongoing Techniques
Having prepared the ground in this manner you can move on to the methods that are used repeatedly in the on-going process of looking for arguments that are logically stronger than others. These methods interlink and to some extent must all be held in mind throughout the truth-seeking process. Just like knowledge of reality itself, all the techniques of thinking must inter-connect and be considered at all stages. As we consider one technique we must bear in mind all the others. But with practice, this becomes second nature. If we had a functional education system this process would already be practised by all functionally literate adults.
Separate the inter-related issues.
Issues are often mixed together. Either by accident or deliberately with the intention to deceive. Think of vegetarianism and animal cruelty. These are related but separate issues.
Guard against taking past each other. One person may be stating that increasing levels of CO2 is not a problem, while the other is concerned about pollution and the harm it causes to the environment.
Sometimes this will require another check of definitions.
Observe cause and effect to separate issues.
Think in principles.
Ask yourself what is related to what, and how?
Pre-suppositional analysis:
This is a process of unpacking the ideas to see what is already assumed. For example, the "Climate Emergency" idea assumes many things that are not necessarily true. It assumes…

That CO2 is driving climate change,
That more CO2 means it keeps getting warmer
That if it gets warmer that is a problem,
That there are no benefits associated with an increase in atmospheric CO2.

Pre-suppositional analysis is a topic worth looking into in more depth than can be presented in this checklist. The point is to be aware of what is a given and what is an assumption. Quite often failing to appreciate cause and effect, and therefore not knowing what is a primary and what depends on something else, is the cause of mistaken assumptions.
Eliminate the impossible:
Remember, contradictions don't exist in reality.
Any contradiction seen in a debate or narrative is a red flag indicating something is wrong!
Further investigation is required
When things just don't make sense it is necessary to consider other hypotheses in the form of hidden agendas.
Evaluate all the arguments:
You must evaluate all the pros and cons of all competing claims.
In each case, this requires looking for a rational argument and assessing its logical strength.
Beware of Logical Fallacies, equivocation and statistical sleights of hand.
Think in fundamentals:
 This means getting to the root issues at the start of the chain of reasoning. It means to begin at the beginning. With the coronavirus narrative, this means asking what is a virus and does it really cause disease?
To identify fundamentals you must distinguish between causes and effects to see which are primaries and which are downstream effects.
Also, ask 'what else must be true for this to be true also?'
Is there something more fundamental being assumed?
What is the source of my information assuming?
Check implications:
 Again, observe cause and effect to anticipate what will happen or what is likely to happen.
It requires thinking in principles.
Look for agendas by asking the question "Cui bono?" or "Who benefits?"
Ask, "where does this lead, and who might it serve?"
Ask, "where does this lead, what does it rule out?"
Ask  "where does this lead, what must necessarily follow?"
As you do this always bear in mind full context.
Evaluate certainty:
Don't let abstract philosophers tell you that certainty is unachievable. There are theories such as coherentism, pragmatism, nihilism or deflationism. These will simply confuse you and they all have little or no practical value. I see them as a useless distraction.
Certainty exists on a  sliding scale: Possible – probable – likely – beyond a reasonable doubt – 100% certain. And it can be achieved to the level of 'beyond a reasonable doubt' for all practical day-to-day purposes if you do it correctly.
Certainty is the measure of how much evidence supports a conclusion.
A conclusion that is beyond a reasonable doubt must be supported by all of the evidence and contradict none of it.
You must ensure that another conclusion is not also consistent with the evidence and contradicts none of it. Otherwise, the main conclusion can only be considered probable.
The feeling of being certain is not the same as epistemological certainty. People crave the feeling of certainty because epistemological certainty is a survival requirement. Feelings are no guide to knowledge or truth.
Lack of certainty causes anxiety, but avoid reaching for short cuts such as jumping to conclusions or making up facts.
Don't take a leap of faith, feeling and emotions no short cut to knowledge!
Check against confirmation bias by asking yourself "What would I accept as evidence I am wrong?"
Check for logical fallacies by asking "what persuades me this is true, and being able to give a coherent concise and rational answer.
Integrate conclusions into one non-contradictory sum
Finally, join all the dots in your mind. Connect everything together by making sure that each fact has a logical bearing on all others. Let each piece of information inform every other piece. This is how to get your mental map of reality consistent to accurately reflect the real world.
Check for contradictions: Any contradiction means there is further investigation required. There are none in reality, so there should be none in your thinking.
Check for consistency with your contextual knowledge
Finding the truth takes effort and is not easy. Yet it is immensely rewarding. Don't be overwhelmed by the work required because it is actually a lot of fun once you get going, and the prize could not be bigger.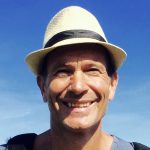 Nigel Howitt, Treehouse Farm
June 14th, 2020